Grow your business with these digital marketing tactics for 2021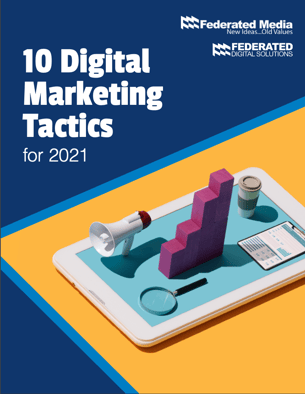 We discuss 10 digital marketing tactics, how you can effectively leverage them, and why they will be so impactful for 2021 and beyond.
In this guide, you'll learn:
How one marketing channel might be good for audience reach it may be hurting engagement
The absolute best way to boost consumer engagement in video ads
How to reach consumers untouched by cable TV
The tactic that will enhance the customer experience and boost your company's profitability
And much more!
Complete the form to get your complimentary copy today!